ICA, fire services warn against bushfire underinsurance | Insurance Business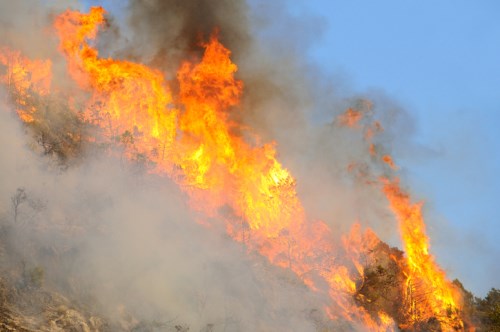 The New South Wales Rural Fire Service (RFS), South Australian Country Fire Service (CFS), and Understand Insurance, an initiative of the
Insurance Council of Australia
(ICA), are urging households to assess their bushfire exposure this disaster season.
According to ICA's recent figures, 1.75 million blocks of land nationwide may be vulnerable to bushfires, including Tasmania (64% of blocks), Western Australia (34%), Victoria (24%), New South Wales (22%), and South Australia (19%).
The warning came following the release of Bushfire and Natural Hazards Cooperative Research Centre's (BNHCRC) upgraded seasonal outlook, which now cautioned against above-average fire risk in parts of South Australia.
In a statement, Understand Insurance said that factors such as the proximity of a home to bushland and slope of the land can not only affect a home's vulnerability to bushfires, but also a household's insurance needs by influencing rebuilding costs.
Campbell Fuller
, Understand Insurance spokesman, said there is a higher risk of underinsurance for some households due to changes in national building standards for homes in bushfire-prone areas.
"State and local governments have introduced tougher building standards over recent years to make homes in bushfire-prone areas more resilient. This is a positive step, but it can substantially raise rebuilding costs, especially for properties built before 2009," Fuller said.
"Households that aren't aware of this may choose to insure their property for a sum that's too low to fully rebuild their home or replace its contents.
"After a bushfire, or other disaster, they are then forced to borrow money, or sacrifice size and features to rebuild their home on a smaller budget. In some cases, they simply can't afford to rebuild."
Fuller advised households to contact their local council to know about the bushfire zoning of their property.
"If your home is in a designated bushfire-prone area, your council can provide you with information about what development controls are applicable at that location," he explained.
Meanwhile, Greg Nettleton, CFS chief officer, said residents in exposed areas should start making a bushfire survival plan.
"Bushfires will happen again this season. You need to have a plan and know what you will do if, and when, a fire starts," Nettleton said.
Related stories:
Extreme bushfires to become the "new normal": climate change report
RAA Insurance warns against bushfire complacency
Delayed but worse bushfire season on the cards for Southern states