In brief: Market moves and industry plaudits | Insurance Business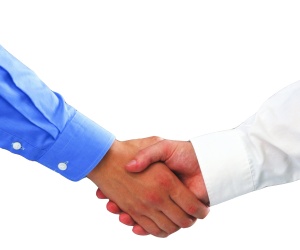 Wotton & Kearney appoint new partner and special counsel
Sean O'Connor has joined Wotton + Kearney's Sydney office as a partner (in the Sydney office) from Lee & Lyons, where he was a partner for six and a half years. O'Connor is a highly regarded and experienced insurance lawyer, having practised in the field since his admission in 1997. His particular areas of expertise include public liability and professional indemnity.
Simon Black has also recently joined the Sydney office as special counsel. Black specialises in insurance, commercial litigation and dispute resolution and has expertise in marine insurance and maritime law, as well as financial lines.
ARPC announces new chief executive officer
Dr Chris Wallace has been appointed Chief Executive Officer of the Australian Reinsurance Pool Corporation. Dr Wallace will take up the position on 9 December, 2013. Dr Wallace is currently the General Manager, Benefits Management with health insurer HCF.
"ARPC is fortunate to have secured the services of someone of Chris's experience and calibre. Board members and staff welcome Chris to ARPC and we look forward to working with him to ensure the continued success of the organisation", said ARPC chair Joan Fitzpatrick.
BizCover takes tech award
Insurance Business Brokerage of the Year Mega Capital's BizCover operation has been listed by the Deloitte Technology Fast 50 Awards as one of Australia's fastest growing technology companies for the third consecutive year.
Joshua Tanchel, leader of the Deloitte Technology Fast 50 Program congratulated BizCover and said: "BizCover has continued its momentum over a sustained three year period underpinned by its unique commercial insurance online platform. Each year it gets harder to remain on the Tech Fast 50 winners circle and their award is acknowledgement of the innovation they are bringing to the commercial insurance market via a new online model."
Insurance recruiter wins SEEK prize
Ensure Recruitment has been awarded one of the recruitment industry's highest accolades at SEEK's Industry Awards – The SARA Best Specialist Recruiter Small Company in Australia Award 2013.
Paul Murphy, managing director of Ensure commented: "This award means an incredible amount to Ensure Recruitment, as it reaffirms our consistently high level of service and serves as recognition of our contribution to the community of professionals we serve."
Ensure Recruitment is part of the Rubicor Group – one of the largest publicly listed recruitment networks in Australia, New Zealand, South East Asia and the UK.