Industry award winners: 'Our insight sets us apart from competitors' | Insurance Business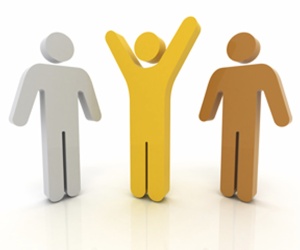 The Australian Insurance Industry Award's Small Broker of the Year, Parmia Insurance, has attributed its coveted win to its ability to identify hidden risks and policy gaps that its peers may not.
Parmia Insurance director Danny Gumm, who was also the
NIBA
2013 Broker of the Year, said the firm has a comprehensive understanding of the exposures faced by businesses.
"Our unique insight into the issues surrounding SMEs is what I believe sets us apart from our competitors," he said. "As a point of difference, we always undertake an extensive analysis of our clients' risks prior to negotiating a tailored insurance program for them."
Gumm said the company is also fully aware of the financial pressures companies are under and strives to provide clients with competitive rates.
"We understand that for small businesses especially, cost is always at the forefront of their minds, which is why we strive to provide comprehensive cover but at an affordable price.
"We want to ensure our clients are fully protected, no matter what their budget, so that they can concentrate on what's most important, which is building a successful business."
Gumm stressed there is no 'one size fits all' solution for insurance: "Every industry is different and has its own unique risks and it's our core goal to assess these and provide professionals with a tailored solution that meets their individual needs."
Other award winners include
Sportscover
who was named Generation i Youth Development and Employer of the Year. Sportscover Australia CEO David Lamb said one of his goals is to be recognised by potential employees as an employer that provides "excellent training, exceptional career development and opportunities to be heard and really make a difference".
"This is certainly helped by the staff being able to experience working life in our offices in Melbourne, Sydney, Shanghai and London."
Aon
Risk Solutions Australia was named Large Broker of the Year for the third time in a row. CEO
Lambros Lambrou
attributed the win to its broking teams.
"Our experienced broking teams have proven time and time again their ability to secure world class innovative and competitive solutions across local and global insurance markets."
Meanwhile,
Gratex
took home the Innovation of the Year award. Gratex managing director Milan Neklapil said the company had worked hard to implement an underwriting process management suite for PetSure Australia. He said the system has supported PetSure's 600% customer base growth.