Insurance aggregator appoints Pepsi boss as CEO | Insurance Business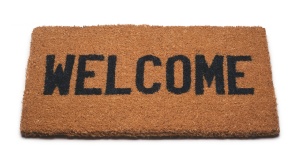 Online comparison site iSelect has appointed Alex Stevens to CEO, to replace interim boss David Chalmers.
He has more than 20 years domestic and international executive experience, with his most recent position being managing director of Fonterra Brands Australia. Prior to that, he spent the majority of his career in the consumer product sector with PepsiCo in Australia and the US. While there, his last role was CEO of PepsiCo Australia and New Zealand. He has also worked for UBS and JP Morgan.
iSelect executive chairman Damien Walker said: "Alex's inspiring leadership style, experience and impressive track record of delivery within some of the world's most respected consumer goods companies gives the board great confidence in his appointment.
"The international and domestic recruitment process we commenced towards the end of last year attracted strong interest form a number of very impressive candidates. It was the board's unanimous view that Alex's strategic and operational abilities and expertise stood head and shoulders above all other candidates.
Stevens said he is "tremendously excited to be joining iSelect at this important stage of its evolution".