Insurance Business names Elite Brokers of the Year | Insurance Business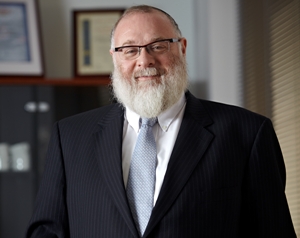 Ron Tatarka from
Scott Winton Insurance Brokers
is one broker who is always focused on his business. In fact, Tatarka is switched on from the moment he commences his morning routine before work.
"I pick up the mail and go to Coles to buy what we need for the office! I've even picked up a client or two in there as well," he told
Insurance Business
.
There is no doubt this attitude is contributing to his success, with Tatarka named
Insurance Business
Elite Broker of the Year for the second year running.
Tatarka came out on top of a 30-strong list of top insurance broking industry talent. He was followed closely by colleague Simon Althuas, also from Scott Winton Insurance Brokers, and Andrew Faber from Sodalitas Pty Ltd.
The Top 10 Elite Brokers are published below. The full Top 30 list is in
Insurance Business
issue 3.2.
Despite taking out the title of Insurnace Broker of the Year for the second year in a row, Tatarka remains humble - crediting the support of his team.
"Broking is a team effort, and that each member of the team has a unique contribution to make. The ongoing support of both insurers and clients also adds to the phenomenal success of the company."
Tatarka also revealed that he believed 2013 was a "much harder year" than 2012 in his view.
"2013 was much more competitive. There was a downturn in pricing – the insureds were the winners there. You had to write more business to keep the bottom line going," says Tatarka.
Rank
Broker
Company
1
Ron Tatarka
Scott Winton Insurance Brokers
2
Simon Althaus
Scott Winton Insurance Brokers
3
Andrew Faber
Sodalitas Pty Ltd (AR for MGA Insurance Brokers)
4
David Summers
Victor Dabrowski
Markey Insurance Brokers
Securitex Financial Services Pty Ltd
5
Stuart Prendergast
National Credit Insurance
6
Warwick Andison
Intertrade Insurance Services Pty Ltd (AR for Westcourt General Insurance)
7
John G Duncan Jnr.
JMD Ross Insurance Brokers Pty Ltd
8
Karen Hardy
Acme Insurance Brokers
9
Zara Mends
National Credit Insurance
10
Rami Fahmy
Nsure (AR for Westcourt General Insurance)
The
Insurance Business
Elite Broker of the Year Survey ranks brokers objectively, across eight criteria that include number of policies written, total revenue, revenue per policy, number of clients, new clients, new client revenue and client retention.
Each broker supplied their own details to be eligible, along with details of a contact who could verify those figures, while
Insurnace Business
gathered information about non-financial achievements.
Insurance Business
would like to congratulate the brokers who are recognised on this year's list, as well as thank all those who took the time to supply their business information for consideration.