Insurance CEO slams recent M&A activity | Insurance Business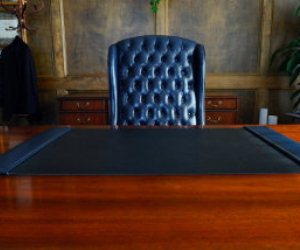 The recent spate of mergers and acquisitions in the insurance industry are nothing more than the manifestation of "management ego," the leader of a prominent insurer has said.
While speaking to shareholders during a second-quarter earnings call, W.R. Berkley Corp. Chairman and CEO William R. Berkley told listeners that despite soft market conditions and low interest rates, the consolidation among large players in the industry is not warranted.
"Consolidation that is happening now is frequently about management ego or management rewards less than it is about what you need to run your business," Berkley said.
W. Robert Berkley Jr., Berkley's son and chief operating officer with the company, continued the critique, saying mergers and significant acquisitions leave carriers "distracted" from delivering true value to customers while they combat logistics and clashes of company culture.
Furthermore, the larger the merger, the more uncertainty the new company has over how to engage various distribution channels – including independent intermediaries.
That leaves both brokers and customers "disenchanted with their future and looking for an alternative," Robert Berkley said.
The elder Berkley did make one exception to his censure – deals involving international corporations.
"To be a global company of scale is certainly of value, but that is a small part of dollars in that marketplace," he said. "Our global ambitions have to do with serving great customers wherever they are located."
The comments come after many historic consolidation deals, including
ACE Ltd.'s US$28.3 billion purchase of rival Chubb Corp.
, the
US$7.5 billion acquisition of HCC Insurance Holdings by Tokio Marine
and the planned
US$18 billion merger of Willis Group and professional services firm Towers Watson
.
Zurich also joined the frenzy last week, announcing a potential takeover of London-based RSA Insurance in a deal that could be worth $8 billion.
As for W.R. Berkley, William Berkley says his company remains large enough to deal with regulatory and market pressures without resorting to consolidation. However, he left the door open for potential deals if shareholders become interested in making one.
"If it is good for our shareholders, it is good for us," Berkley said. "In the meantime, we are big enough that we think there is not much we cannot do."