Insurance firms recognised in icare Awards | Insurance Business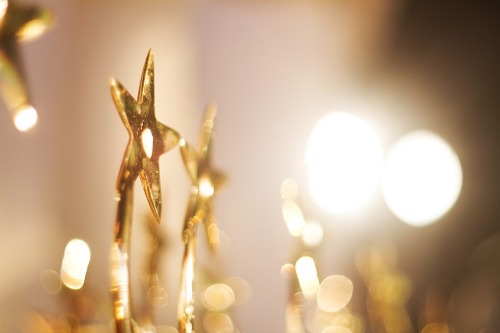 Hundreds of NSW-based insurance professionals gathered in Sydney last week, as icare held its fifth annual Care and Service Excellence (CASE) Awards at the International Convention Centre.
The event aims to formally recognise organisations and individuals making outstanding contributions to the delivery of insurance and care services in NSW, and more than 700 claims management partners, providers, insurance brokers and employers were in attendance.
"The CASE Awards represent an incredible opportunity for us to come together as an industry, share our successes and our learnings, and, as a result, shape positive change in the NSW insurance and care sector," said John Nagle, CEO and MD of icare.
Nagle also noted that the winners came from all over the state and ranged from big corporations to small local businesses – but they all had one thing in common.
"Each of these individuals and teams have demonstrated compassion, enthusiasm and a commitment to continuous improvement, all underpinned by a strong service mindset," he said.
Among the winners was Gallagher's Workplace Risk team, which picked up the award for Excellence in Improving Employer Performance for the second year running.
Commenting on the win, Vivienne Toll – Gallagher's national head of workplace risk – said the award shines a much-deserved light on hard-working brokers.
"The icare recognition is the only true award in our space that recognises the impact a consulting broker can have when working in partnership with their clients," said Toll.
"It is a sensational endorsement to our business and demonstrates to our competitors and the industry that we are delivering solutions that add value and are outcome driven," she added.
Allianz Australia was also a winner on the night with senior injury management specialist Alexandra Galassi named as Young Professional of the Year in the Care and Service category.
Galassi was praised for keeping the customer at the heart of her work by driving process improvements and cultural transformation for her team in psychological claims management.
"Thank you to my team and the management at Allianz, who encourage and support me every day and share my passion and desire to make a meaningful difference to the lives of others," Galassi said as she claimed her award. "It's a team I'm proud to be part of."
It wasn't the only award of the night for Allianz however, as the insurer's Northern Regional Workers Compensation Claims Team was recognised as Outstanding Team of the Year.
The full list of winners is as follows:
Young Professional of the Year – Alexandra Galassi, Allianz
Customer Excellence – Beneco
Excellence in Social Impact - Samuel Harvey and the Workplace Mental Health Research Program at the Black Dog Institute
Outstanding Individual – Ellen Watson, WorkFocus Australia
Outstanding Team – The Northern Regional Workers Compensation Claims Team, Allianz
Specialist Care Services – Sargood on Colloroy
Excellence in Injury Prevention – JB Hi-Fi
Excellence and Innovation in Injury Management – Pinnacle Rehab
Excellence in Improving Employer Performance – Gallagher Workplace Risk & True Alliance
Lifetime Achievement – Michele Cesci, EML
CASE Award – Beneco