Insurance giant execs trek for charity | Insurance Business
Three senior Suncorp executives raised $150,000 for charity by completing a 10-day, 300km trek through the Simpsons Desert.

Suncorp commercial insurance executive general managers, Chris McHugh and Paul Smeaton and Suncorp bank branch manager Di Retchford took part in the daunting challenge in support of Youngcare, the charity that offers accommodation and special assistance to young people living in aged care and their families.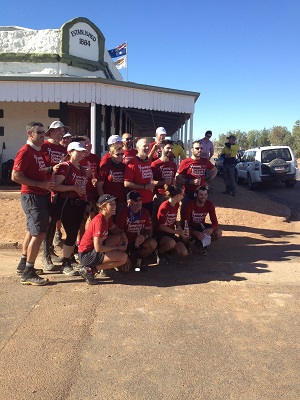 The trek saw them walk through the geographical centre of Australia's notorious Simpson Desert, a challenging wasteland of endless sand dunes and barren forbidding country.

"It was a significant challenge for all of us, but we kept reminding ourselves of the real challenges faced by our young people with high care needs who are forced to live in accommodation that can impede their progress rather than helping," said McHugh.

"With so many young people with high care needs requiring better support the funds we raised for Youngcare is already making a significant difference," he added.