Insurance service firm targeting Australia for growth | Insurance Business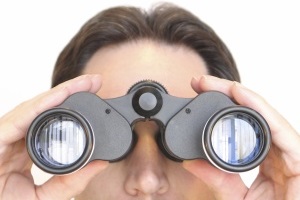 A New-Zealand based document management system, which centralised
Austagencies
communications, is targeting Australia as a prime area for the growth of its business.
Ferret Software, launched in 2001, says all Kiwi insurance brokers either use Ferret or have heard of the company. The business is looking to have similar success in Australia.
Ferret sales and marketing manager Nick Stuart noted the company wanted to be the leaders of document management in the insurance broking industry in Australia.
"We consider ourselves to be the world's leading document management system for insurance brokers because of our offering and our expertise," he said.
"Our plans are to grow through client references. We consider Australia to be our biggest opportunity for the insurance market.
"We plan to put more emphasis on recognising how important brokerages in Australia are to our core business. We have a lot of brokers in New Zealand. There is no brokerage in New Zealand that does not know or use Ferret. It is time to spread out globally."
Owner Phil North said: "Our Australian insurance clients consider Ferret as an integral part of their operations and we are excited about the prospect for continued growth".
Ferret's system enables brokers to move from a paper-based system to a paperless one, where information can be accessed using Ferret software, from anywhere in the world.
Stuart told
Insurance Business
that Kiwi brokers had found the system very useful particularly during the Christchurch earthquakes, and with Australia also having its fair share of catastrophes, Ferret believes the system will also benefit brokers here too.
"
Our document management system is also a disaster recovery solution. Even if brokers do not have access to their buildings, they can still access the information."
"The quantity of paper and emails and other documents that brokerages have is substantial. Having access to that information might be more important than in other industries particularly during claim time."
"When you are dealing with a large volume of documents, you need a structured way to manage them," he added.
Austagencies has been a client of Ferret since 2008, centralising all communications with it. General manager of operations, Mark Campbell said: "Ferret has been a very stable system that has been quick to learn and with immediate take-up by the users."