Insurance trump education as key relocation priority | Insurance Business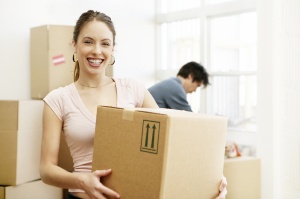 Good weather and affordable property prices may factor significantly into some people's decisions to relocate to a different country but, according to a new study, availability of reliable health insurance is one of the biggest factors.
An international study commissioned by
Zurich
found that job security, crime rate, political stability and insurance are key considerations for people when they immigrate to a new country.
The survey, which was conducted in August and September this year and included more than 7,750 individuals in 12 different countries, found that 22% of respondents chose reliable insurance coverage for illnesses and disability, compared with 20% who selected pensions and only 14% who opted for schools.
Executive general manager, SME, Bobby Lehane said it was pleasing to see the importance placed on insurance.
"It's interesting to see that 22% of the overall respondents still saw reliable insurance coverage for illness and disability as a key factor when they considered a move to a new country. Circumstances can change at any time and it's strong comfort to know they are properly protected regardless of what country they choose to live in," he said.
The most important aspects were job security (43%), a low crime rate (39%) and political stability (38%). Twelve per cent were motivated by low exposure to natural catastrophes.
Lehane said that as job security remains a top concern for expats, Australia might be considered even more attractive given it is expecting significant employment growth.
"We need people now and even more in coming years. With the breadth of roles that insurance offers, there's a place for many different skills and people in our industry. We want to attract the best people. We hope some of those looking to immigrate to Australia will consider a career in insurance."
Australians and Mexicans indicated they were far less concerned about insurance (10% respectively), preferring to focus on low crime rates. In comparison, Austrians were more concerned about the availability of insurance than any other factor (49% of 500 respondents). Germans were considerably more concerned than global averages (44%); Russians were most concerned about natural catastrophes (24%), and in contrast to Spanish, Italian and Portuguese respondents at around 5% each.
The research also revealed that Australia and New Zealand rate as the second most appealing countries to start a new life at 29%. North America takes top spot at 31% while Austria, Germany and Switzerland appealed most to 28% of respondents and 24% opted for Nordic countries.
The condition of the global economy, particularly around employment opportunities, remains at the forefront of motivations when considering emigration.
Forty-nine percent of those surveyed selected either better job opportunities or unemployment at home as key factors in their deliberations with this trend being particularly pronounced in Southern Europe – over 70% of Spanish and Portuguese respondents were pre-occupied by unemployment indicative of the current economic conditions.