Insurer announces double change | Insurance Business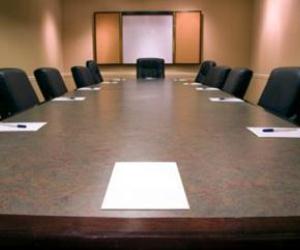 ACE Group has announced a double change to its Australia and New Zealand organisation
Glenn O'Halloran, ACE Group's environmental risk underwriter for the Australia and New Zealand market for the past two years, has taken on the same title in the UK and Ireland with immediate effect.
Also, the company has announced that Lesley Jacques has been appointed to the role of head of accident and health for Australia and New Zealand.
O'Halloran will be responsible for growing ACE's environmental liability book, working with brokers in the region to develop environmental liability programmes, and will report to Emma Bartolo, the UK and Ireland environmental risk manager.
He replaces Rob Wade, who is now associate vice president of environmental risk with ACE in Canada.
Jacques, currently serving as vice-president of underwriting and strategic business development in the accident and health department in Canada, began her career with ACE in 2007 and will lead the corporate accident and health, direct marketing and travel insurance activities of the company in the region.
Her new role will be based in Sydney and
John French
, ACE country president in Australia and New Zealand spoke highly of her appointment.
"Lesley brings outstanding credentials to the role with an impressive record of success at ACE in Canada," said French.
"It was important for us to appoint an individual who is capable of taking our Accident & Health business to new levels of growth and Portfolio Management while ensuring consistently high levels of service to our partners."
"There is no doubt that our Accident & Health brokers, partners and clients are in very capable hands with Lesley. Under her leadership, I have every confidence that ACE will maintain its position as one of the leading providers of Accident & Health Insurance in Australia and New Zealand."