Insurer announces three senior appointments | Insurance Business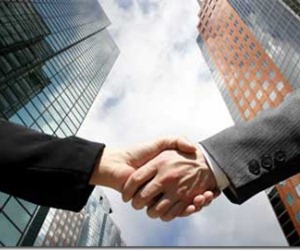 Ansvar
Insurance has announced three key appointments, headlined by a new chief risk officer for the business.
Vito Giudice, who joined the firm six months ago, will take on the CRO role having been promoted from risk and compliance manager.
In the other changes, Diana Borgmeyer will become head of client risk solutions and Helen Auricht has been appointed state manager for both South Australia and the Northern Territory.
Warren Hutcheon
, CEO Ansvar Insurance, has been impressed with Guidice's meteoric rise through the ranks at the company and believes the future is bright.
"Vito only joined Ansvar 6 months ago as Risk and Compliance Manager and in a short time has demonstrated his vast knowledge of risk management and mitigation to the Ansvar team," Hutcheon said.
"We are absolutely delighted to recognise Vito's contributions with this well-deserved promotion."
Guidice, who has previous experience in risk and compliance positions at Ernst & Young, is looking forward to his new role with the company.
"I am thrilled to be taking on the role of Chief Risk Officer and bringing my experience in risk and compliance to Ansvar," he said.
Borgmeyer, who will join the company from Victorian Managed Insurance Authority, will be responsible for developing risk solutions with partners and clients at the core of the care, community, education, faith and heritage sector.
"Diana's unique experience across risk, governance and compliance make her an invaluable new addition to the Ansvar team. Her focus in the social policy space is a particularly good fit with the clients and the sectors we service" Hutcheon said.
Borgmeyer said that she is looking forward to working alongside brokers to help a range of clients.
"I am excited to be joining Ansvar and work with their diverse range of clients and broker partners."
Auricht, who worked for Guardian Insurance Brokers and Aon before joining Ansvar, has been promoted to lead both South Australia and the Northern Territory and Hutcheon hopes her passion for the business can lead to growth in both states.
"Helen's skill and experience as well as her passion for the Care and Not for Profit sectors, make her the perfect choice to help drive Ansvar's business goals in South Australia and the Northern Territory."
"I have such a strong passion for these sectors, and this role will allow me to bring the most robust solutions to those operating within the Not for Profit and Care sectors in South Australia and the Northern Territory," Auricht said of her new role.