Insurer CEO creates Twitter account for shoes | Insurance Business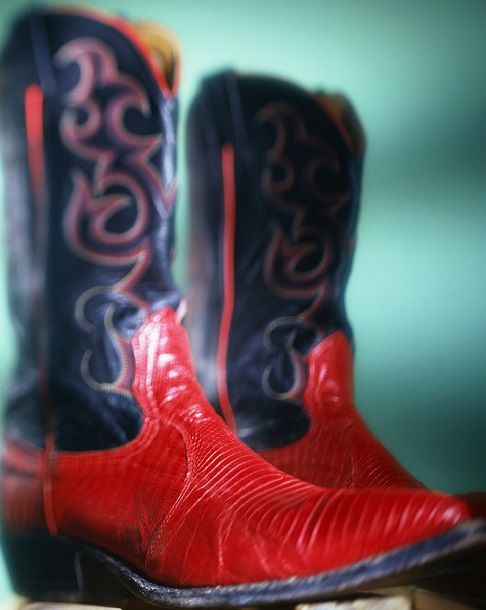 It's the biggest event of the year in the UK insurance broking market and also the perfect opportunity for the industry to have a bit of fun.
And, it seems, most of the UK's hoards of industry experts had plenty of fun at this year's British Insurance Brokers' Association Conference – if their tweets are anything to go by.
Here are some of the best tweets and photos of #BIBAFever:
Miles Smith LMB @londonmarketbro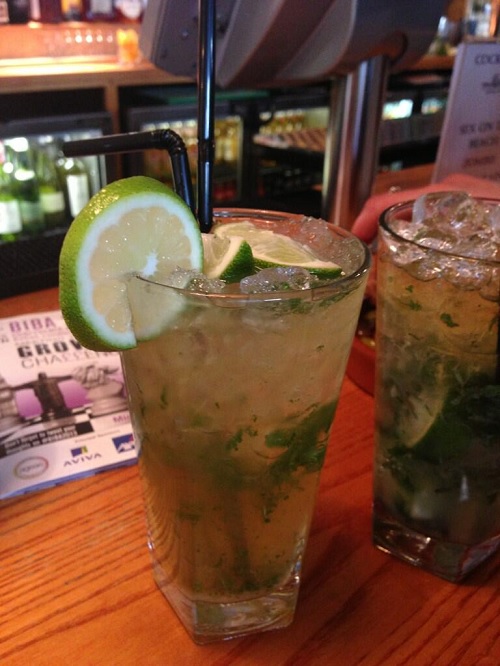 Mojitos at the ready! #biba2013 #bibafever #yourvoiceinthelondonmarket pic.twitter.com/8J4AIS61ZY


David Williams @AXADavidW
Whoops, not all #BIBA2013 entertaining going well! "I'm bored $h*tless here - feel like I've been on this feckin boat a lifetime!"

Markerstudy Group @MarkerstudyGrp
Our mirror is filling up with comments fast! BIBA2013 #BIBAFEVER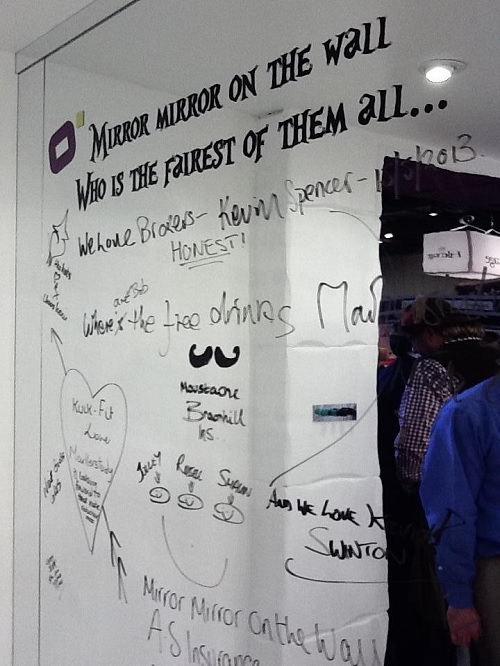 Lynn Cufley @LynnCufley
Batman and Catwoman with @PhilVFH. Join us and enter our Time to Appoint #Crawford competition. #BIBAFever #BIBA2013 pic.twitter.com/YyVvrv3Jnk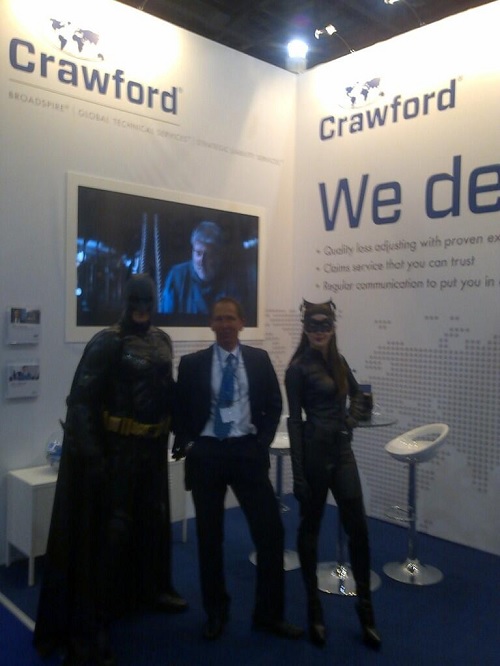 Steve White @SteveWhiteBIBA
White and Trudgill road trip home from #biba2013 listening to Simple Minds and the sun is shining! Thanks to all attendees.
But the jewel in the crown is Amanda Blanc, Axa CEO. Known for her striking shoes, it was only a matter of time before her plethora of pumps got their own Twitter account - @Amandas_Shoes.
Amanda _Shoes amassed more than 55 followers during the two-day conference, and as well as detailing her BIBA 2013 activities, has encouraged other heel lovers to take snaps of their own shoes.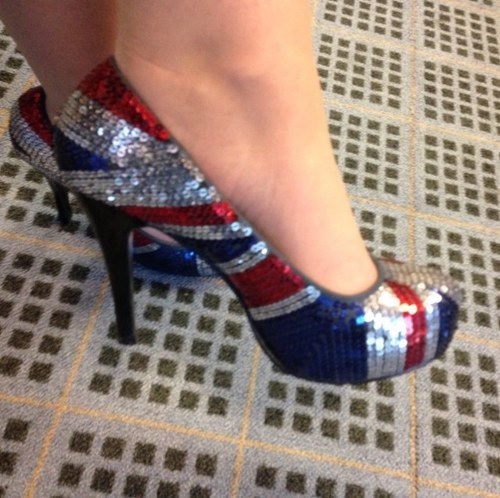 And how did the Queen of Shoes sign off after a two days in heels?
A great couple of days at #BIBA2013 met some lovely people & saw some wonderful footwear. Now time to put my feet up for a bit!

Now that the BIBA conference (and party) is over, the question is: Can NIBA brokers drink BIBA brokers under the table at the October conference?