Insurer group hold annual charity day | Insurance Business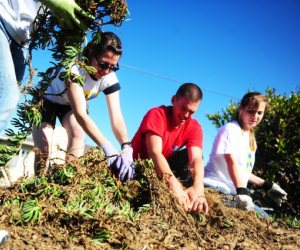 ACE Group has held its annual 'Day of Service' with staff across the country taking time out to support charity.
Employees volunteered for community organisations and raised funds for charity across the country with the company partnering United Way and other organisations to facilitate a range of activities for team members to join.
ACE employees also visited Red Cross centres to donate blood and took part in First Voice's Loud Shirt Day to raise money for children with hearing difficulties.
Since 2012, ACE has organisaied a 'Day of Service' across its offices in 11 countries and has encouraged employees to donate their time and money to local charities and community groups.
John French
, country president for ACE in Australia and New Zealand, said of the day: "I am proud that we have again partnered with United Way and other charities to facilitate a range of activities where our employees give back to their community.
"It was great to see more than 100 ACE employees supporting charitable and environmental initiatives during business hours."
For more information on the work of
United Way
,
First Voice
and
Loud Shirt Day
follow the respective links.