Insurer signs deal with technology company | Insurance Business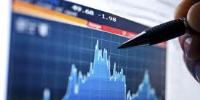 SSP and Progressive Direct Insurance have inked a deal that will see the technology company roll out its Pure Insurance solution for the online insurer.
Progressive, a 100 per cent online, low cost motor insurer has seen its profile grow in Australia and is replacing its legacy administration systems with the SSP Pure Insurance model in a bid to further grow in the country.
Simon Lindsay, country manager for Progressive Australia believes that the benefits associated with upgrading to SSP Pure Insurance aligns well with Progressive's online business model.
"Being an online business, Progressive has to adapt and innovate quickly. Upgrading to SSP Pure Insurance was the perfect choice because the platform will make it faster and easier for us to add new functionality, respond to change and modify our processes in order to drive future growth."
Pure Insurance is a flexible, end-to-end core insurance system that can manage all lines of business. It includes product development, policy and claims management modules and will provide Progressive with a modern platform to manage their business from a single solution.
General manager of Asia-Pacific for SSP said of the deal: "With costly and inflexible legacy systems representing a long-term constraint, insurers like Progressive are now investing in IT modernisation projects. SSP Pure Insurance's modern platform will make it faster and easier for Progressive to add new functionality, respond to change and modify its processes in order to transform the business."
Pure Insurance will be fully integrated into the Progressive business by March 2015.