Insurer strikes referral deal with mortgage broker | Insurance Business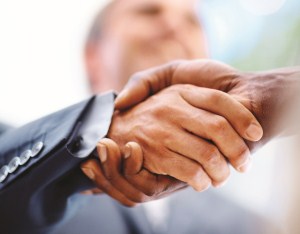 Mortgage Choice brokers will refer its customers to Allianz for personal lines home, building, contents, motor vehicle and landlord insurance as part of a new partnership deal.
Brokers can refer their customers directly by calling Allianz on a dedicated number and asking Allianz to contact their client or by giving the client the dedicated Mortgage Choice number at Allianz
The home loan company said its brokers will not provide advice – all questions on products will be referred back to Allianz – however, clients can get a quote online via the Mortgage Choice website.
"Insurance is an important consideration when taking out a home loan," Michael Winter, general manager financial institutions said. "It is in both the broker's and borrower's best interest to put in place an appropriate insurance solution and ensure protection is in place."
"At Mortgage Choice, our overarching aim has always been to provide the best possible service for our customers, whether that be in mortgage broking, financial planning and now insurance," Andrew Russell, general manager of product and distribution, said.
In March, Allianz entered into a joint venture with Citibank, allowing mortgage brokers to refer clients to the insurer for general insurance needs. At the time, Allianz told Insurance Business that the deal would not impact its brokers as they focussed on business insurance and complex and tailored.
A spokesman for Allianz said the insurer already has significant intermediated personal lines distribution through banks, building societies, credit unions and mortgage brokers.
"We do not expect the addition of Mortgage Choice to our existing stable of financial institution partners, who distribute personal lines business only, to impact on our strong relationships among general insurance brokers who ordinarily deal with more specialised and/or commercial risks," he added.