Insurtech Kanopi announces two new leadership appointments | Insurance Business Australia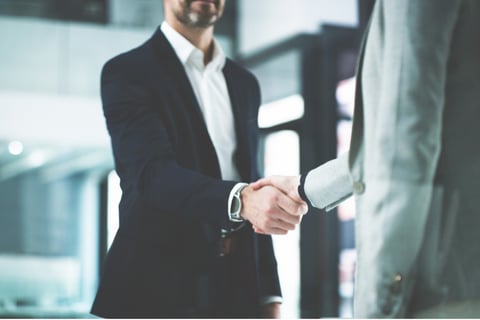 Digital insurance platform Kanopi has appointed a new head of insurance and head of design to further grow its global headcount.
The new head of insurance, Rishin Patel, has decades of experience in his field – most recently as a strategy manager at esure, where he was responsible for formulating the corporate strategy and digital transformation agenda for a major UK motor and home insurer directly with the CEO and the executive team. He was also accountable for the key business and technology decisions, the buildout of the group's product function and framework, mergers and acquisitions (M&A) and corporate venturing on behalf of the executive team, and providing regular updates to the CEO and the executive team on market intelligence, strategy, and transformation delivery.
Commenting on his new role at Kanopi, Patel said: "I'm incredibly excited to join Kanopi. We have a unique opportunity at Kanopi to bring new insurance products to market that will help protect consumers and small businesses in an ever more volatile world."
Read more: Insights and drama from the InsurTech Summit
Kanopi's new head of design, Micha Goldfine, also brings decades of experience in his field, most recently as a digital product designer at the Australian Institute of Company Directors (AICD). In this role, he was the organisation's first digital product designer, setting the design foundations and principles, processes, and tools. He also brought design to the strategic level and decision conversations, developed design processes that fit the organisation's culture, created an appetite for empathy and user-first methodology, developed a service design ecosystem, helped set up design with the agile framework, and used visualisation methods to simplify complex backlogs and business requirements.
In his new role at Kanopi, he will lead the ongoing design and development work for the Kanopi platform.
"I am looking forward to helping Kanopi propel its ambitions and purpose by integrating design to both the strategic and tactical layers of the organisation," Goldfine said.
Commenting on the new appointments, Kanopi founder and CEO Nigel Fellowes-Freeman said: "Rishin and Micha both bring decades of experience in their respective fields to Kanopi and will be great assets as we continue our growth plans to expand into the US and UK."
"The recent spate of natural disasters in Australia have underscored just how important innovation is in the insurance sector," he continued. "Using new and existing data points to ensure companies and individuals have the right level of coverage will be instrumental in an era where ongoing climate change makes unthinkable circumstances more common."