International broker Marsh announces $560 million deal | Insurance Business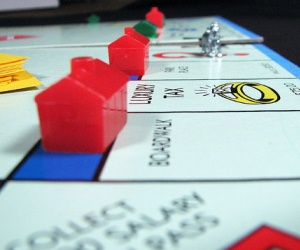 It has been announced that
Marsh
has reached an agreement with a leading UK-based brokerage for an all-cash deal worth just under $560 million (£258 million).
The international brokerage will acquire Jelf as it looks to bolster its international offering and distribution services, a statement from Jelf said.
Founded in 1989, Jelf has 37 offices across the United Kingdom and provides advice to over 100,000 businesses and individuals across the country as CEO of the company, Alex Alway, believes the Marsh deal will help boost the business.
"I am extremely proud of the business that we have built since Jelf was founded in 1989," Alway said.
"Every one of our colleagues has contributed to our deserved reputation for developing long-lasting, trusted adviser relationships with our clients.
"As our clients' needs have continued to evolve, the Board and executive management team have given much thought about how best we meet their growing expectations.
"At the same time, we want to ensure that our colleagues are given the greatest opportunities to develop their careers. I am confident that this transaction is great news for our clients and colleagues alike."
Mark Weil, Marsh's CEO for UK & Ireland, believes the businesses will complement one another in the future.
"Jelf and Marsh are highly complementary businesses, both in terms of business and values," Weil said.
"This transaction underlines Marsh's commitment to setting the standard for providing advice and products that meet the risk, financial services and insurance needs of individuals and companies of all sizes across the UK.
"We have the highest regard for the management and team at Jelf and expect they will be a huge asset as, together, we provide the market-leading suite of solutions to our clients. We look forward to welcoming Alex and his team to Marsh."