International insurer Allianz reveals top risks of 2016 | Insurance Business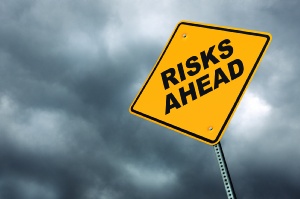 Allianz
Global Corporate and Specialty (AGCS) have released its fifth annual
Risk Barometer
which identifies the top risks facing Australia and the rest of the world in 2016.
At home, the survey of more than 800 risk experts from 40 countries found that Australian businesses face their biggest risk from market developments including volatility, intensified competition and market stagnation.
This new entry into the top ten risks faced by Australian businesses was listed top by 52% of those surveyed followed by business interruption at 41% and macroeconomic developments, another new entry, with 33%.
Globally, business interruption held onto the top spot but saw its respondent number dip from 46% to 38%, market developments and cyber rounded out the top three with 34% and 28% respectively.
CEO of AGCS, Chris Fischer Hirs, said that the number of new entries into the top ten with four in Australia and two worldwide, showed the evolving nature of risk.
"The corporate risk landscape is changing as many industrial sectors are undergoing a fundamental transformation," Fischer Hirs said.
"New technologies, increasing digitalisation and the 'Internet of Things' are changing customer behaviour, industrial operations and business models, bringing a wealth of opportunities, but also raising awareness of the need for an enterprise-wide response to new challenges.
"As insurers we need to work together with our corporate clients to help them to address these new realities in a comprehensive manner."
Cyber incidents made its mark on the Australian top ten, as a new entry at number four as fire and explosion and the impact of new technologies were also new entrants at 8 and 9 respectively.
Axel Theis, Member of the Board of Management, Allianz SE, agreed with Fischer Hirs as he stressed that businesses need to look at a wide range of risks as they move through 2016.
"Businesses need to prepare for a wider range of disruptive forces in 2016 and beyond,"Theis said.
"The increasing impacts of globalization, digitalization and technological innovation pose fundamental challenges."
The most important risks business in Australia face:
Market developments (volatility, intensified competition, market stagnation) – 52%
Business interruption (incl. supply chain disruption) – 41%
Macroeconomic developments (austerity programs, commodity price increase, inflation/deflation) – 33%
Cyber incidents (cyber crime, data breaches, IT failures) – 30%
Loss of reputation or brand value – 26%
Natural catastrophes (storm, flood, earthquake) - 26%
Changes in legislation and regulation (economic sanctions, protectionism) – 21%
Fire, explosion – 13%
New technologies (impact of increasing interconnectivity and innovation) – 11%
Talent shortage aging workforce – 8%
Top global business risks 2016:
Business interruption (incl. supply chain disruption) – 38%
Market developments (volatility, intensified competition, market stagnation) – 34%
Cyber incidents (cyber crime, data breaches, IT failures) – 28%
Natural catastrophes (storm, flood, earthquake) - 26%
Changes in legislation and regulation (economic sanctions, protectionism) – 21%
Fire, explosion – 24%
Macroeconomic developments (austerity programs, commodity price increase, inflation/deflation) – 22%
Fire, explosion – 16%
Political risks (war terrorism, upheaval) – 11%
Theft, fraud, corruption – 11%