Kiwi commission delays Aussie insurer acquisition for a week | Insurance Business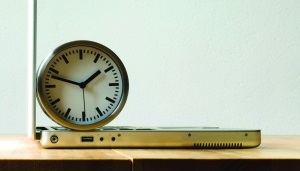 Insurance Australia Group
(
IAG
) will have to wait another week to find out whether it has been granted permission to acquire Lumley General Insurance.
The New Zealand Commerce Commission (NZCC) delayed its decision to give or refuse permission for a third time yesterday.
The decision is now expected on Wednesday 7th May.
The application was first registered on 20th December 2013 with the decision date first set down for 24 January 2014. This was then put back to 28th March, before being delayed until today and now being stretched once more to 7th May.
A NZCC spokesman cited the sheer size and complexity of the case as the reason.
The acquisition is part of a wider A$1.85 billion offer made by IAG to Lumley's Australian parent Wesfarmers for its insurance business.
During the weeks following the proposed acquisition being announced numerous submissions were made to the NZCC by parties against the move.
Among them were IBANZ,
Suncorp
(representing
Vero
and AA Insurance), and Multisure Ltd.
Their submissions expressed concerns about the reduction in capacity for the market, reduced competition by increasing market domination by one company and the lack of public benefit.
CEO New Zealand for IAG Jacki Johnson said: "It is understandable that a major acquisition of this type is attracting careful consideration and we are continuing to work with the New Zealand Commerce Commission to ensure its successful completion."
In relation to the strategic rationale for this acquisition, Johnson said: "Bringing together the complementary businesses of NZI and Lumley will enable us to build on their strengths and broaden our offering to our customers and partners."