Last chance to enter IB's Elite Brokers Survey | Insurance Business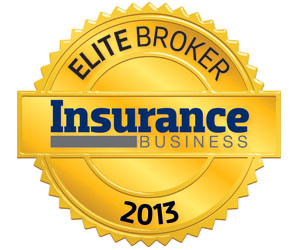 Today is the last day to enter the inaugural Insurance Business Elite Brokers survey.
The survey seeks to identify the leading brokers in the Australian insurance market. Potential entrants are encouraged to review the criteria and enter the survey to raise their personal profile within the industry.
It takes just a few minutes to apply and entrants can be assured that any sensitive information provided will remain confidential and not be published or shared with any third parties.
The Insurance Business Elite Brokers survey is a great opportunity to give one's business a boost and to make sure all the major insurers and underwriters know who you are.
Being recognised as an Elite Broker will not only raise a company's profile within the industry, it will serve as a valuable independent third-party endorsement that will be beneficial in one's marketing to new and existing clients.
Those successful in making the Elite Brokers list will be featured in the April issue of Insurance Business magazine and on the Insurance Business website. They will also receive a certificate and medal that can be used in all their business and personal marketing collateral.
To enter, simply take a few minutes to supply some basic information and hit submit. Applicants must be either a licensed insurance broker or authorised representative working for an Australia-headquartered brokerage. Click here to enter now.
Entries must be submitted before close of business today.