Leading insurer BHSI announces new office, products | Insurance Business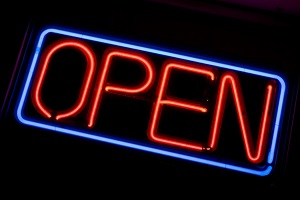 Berkshire Hathaway
Specialty Insurance has announced that they will begin to underwrite marine, transport and logistics liability insurance in Australia and New Zealand from a new office based in Brisbane.
The move comes as BHSI adds Barton Phillips, as head of transport and logistics, and Laetitia Roney, as manager of transport and logistics liability insurance.
The Brisbane office will be located at Eagle Street in Brisbane's CBD and joins the Melbourne, Sydney and Auckland offices as BHSI continues to expand in Australia, as president of Australasia for the company,
Chris Colahan
told
Insurance Business
the company is happy with its growth thus far.
"Brisbane is our 4
th
office in Australasia and adds to our existing presence in Auckland, Sydney and Melbourne. One of BHSI's main objectives is to be highly responsive to our brokers and customers, and having talented underwriters on the ground in Brisbane will allow us to be even more responsive to the needs of our brokers and customers there.
"BHSI has been open for business in Australia for 6 months, and we are delighted with the response that we have had from our brokers and customers," Colahan continued.
"We are now up and running in property, casualty, executive and professional lines, marine and healthcare insurance – and we have built strong claims and risk engineering functions. We are constantly on the lookout for new opportunities, and we intend to continue adding new products to our offering so we can satisfy broadest possible range of our customer's risk needs."
Dimitry Zilberud, head of marine for BHSI Australia, said that the move will help the company grow in Australia further
following the launch of the company in April this year
.
"With the appointment of these two exceptionally experienced marine insurance professionals, we further deepen our underwriting expertise and expand our geographic footprint in Australia and New Zealand," Zilberud said.
"Our new marine, transport & logistics liability capabilities enhance our already formidable inventory of marine lines and enable customers and brokers to secure comprehensive, multi-line solutions with the financial strength of BHSI."
Phillips was, most recently, the national manager of marine and transport liability insurance at
Zurich
Australia and has over twenty years' experience in the insurance industry.
Roney also joins BHSI from Zurich where she held the position of underwriting manager, marine and transport, following two decades in the industry.
Colahan said that the new Brisbane office will be looking to grow overtime as the company looks to cement its place in the Australian insurance landscape.
"We are delighted to have Barton Phillips and Laetitia Roney as the first 2 team members in our Brisbane office," Colahan told
Insurance Business.
"They bring with them a wealth of experience and market knowledge, and they model both the character and capability that we look for at BHSI. Overtime we will add additional underwriters in other product areas to further strengthen our team in Brisbane."