Leading insurer names new CEO | Insurance Business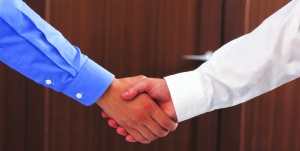 Former Allianz Australia manager Simon McLean has been appointed CEO of Club Marine, replacing Greg Fisher who left due to health reasons.
McLean comes to Club Marine after 10 years with its parent company, Allianz Australia.
A keen boater with life-long experience across a wide range of sail and powered craft, McLean started his career at Allianz Australia as a graduate trainee in 2003. He worked his way up to account manager, executive account manager, and then state manager Victoria, before becoming manager Victoria and Key Partners, where he was responsible for a number of Key Partners nationally.
Michael Winter, general manager financial institutions & affinity, which includes responsibility for Club Marine, said McLean would bring "valuable capability and experience" to the marine insurer.
"Simon's record of high achievement has been recognised by winning four consecutive Allianz Sales Club awards," Winter said, "and as a result he has been inducted into the Allianz Hall of Fame for outstanding sales achievement."
McLean said he was "honoured' to join the business. He added: "I come to Club Marine with a background of collaborating with partners and delivering exceptional customer service. And with the backing of the great team at Club Marine, I look forward to developing our service and also continuing the company's role as an important supporter of the marine industry and lifestyle."
He also thanked Fisher for "the hard work and many initiatives [he] contributed during his time at the helm and wish him all the best for the future".