Listed insurer CBL completes UK acquisition | Insurance Business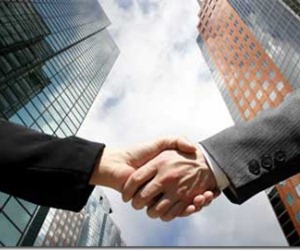 Insurer CBL says its latest acquisition in the UK, flagged last month, will offer 'significant business opportunities'.
The Auckland-based credit surety and financial risk insurer, which listed on both the New Zealand and Australian stock exchanges in October, has now announced the completion of its acquisition of British tax investigation insurance provider Professional Fee Protection Ltd (PfP).
The purchase price for its 92% holding was $17 million (7.5m pounds) payable in cash, with part of the purchase price held back and payable dependent on meeting minimum annualised NPBT hurdles over the next two years of 1.5 million pounds pa.
The price also included 2.3 million pounds of net assets in the business.
Two senior executives, CEO Kevin Ogoe and sales director James Howell, have retained an 8% shareholding in the business while principal owner and PfP founder Frank Pons, who owned 84%, has retired from the business to pursue separate non-conflicting business opportunities overseas.
Igoe said he was confident the business would go from strength to strength using both existing and new distribution channels.
"Our links with CBL will provide exciting opportunities for ourselves and our customers both in the UK and overseas," he said.
CBL managing director Peter Harris said PfP was not only complementary to the business, it also offered significant business opportunities.
"PfP has a key product and distribution channel that can be utilised for CBL products in the UK, and just as importantly, the PfP business model can be taken to other countries particularly in Ireland and Australia where CBL has insurance capability in both countries.
"We have confidence in the PfP management, and look forward to support its growth."
All PfP had been retained and the business would continue its operations in Essex, UK.
Harris said 2015 had been a momentous year for CBL, what with the dual listing and Mexican and Australian acquisitions.
"We will continue to look for growth opportunities in the year ahead as we seek to achieve excellent returns for our shareholders and great service to our clients and business partners," Harris said.