Lloyd's boosts physical footprint in Australia | Insurance Business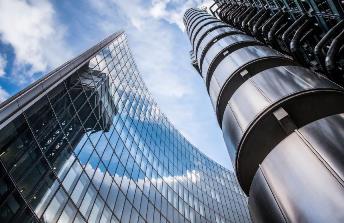 Lloyd's, the specialist and reinsurance market, has officially opened the doors of its new co-located Sydney hub which is aimed at extending its market profile and physical presence in Australia.
The new Sydney facility was opened by British Consul General and Director General of UK Trade & Investment, Nick McInnes on Friday.
Lloyd's is initially sharing the O'Connell Street space with Argenta,
Talbot
and
Ironshore
but the office will be a place where syndicates and cover holders, insurance brokers, risk managers and insurance buyers can come together to learn and network.
General Representative
Chris Mackinnon
said although Lloyd's is already a well-established brand and insurance provider in Australia, it remains dedicated to increasing its profile and footprint Down Under.
He said, as market made up of 94 active syndicates, Lloyd's is able to provide its customers with the combined scale, expertise and capacity of a global market, rather than just a single insurance company.
And the new centre provides an easy local assess point to the market for brokers and clients alike, he said.
"Being co-located with Argenta, Talbot and Ironshore and with others in the future means we can provide better access and support for our clients in the various distribution points of insurance, reinsurance and agency," he said.
"This hub provides an easy local access point to the Lloyd's market for brokers and clients, allowing them to tap into the latest innovations and experts on emerging risks."