Lloyd's reports drop in profit | Insurance Business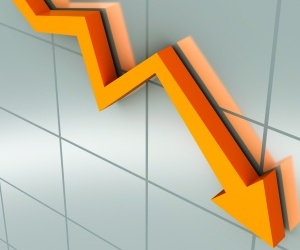 Lloyd's of London has announced a profit of US$1.87 billion for 1H of 2015 but CEO
Inga Beale
admitted there was 'no escaping profits have fallen' during a live presentation discussing the results.
GWP for the six months of this year rose 7.1% over those of a year earlier to US$23.53 billion.
The combined ratio slipped to 89.5% from the 87.4% posted during the same period in 2014, but Lloyd's pointed out it had outperformed its competitors for the fourth consecutive year.
Beale said 60% of the decline was the consequence of lower investment results, adding that the first half of last year 'was really exceptional' in terms of performance, driven in part by low catastrophe losses.
She said there would continue to be pressure on pricing and that it was 'hard to see' the current low investment returns changing soon.
However, she said: "This sizable profit is in large part due to the market's expert underwriting and our deep commitment to rigorous oversight.
"Our modernisation strategy and our innovative approach ensure that Lloyd's continues to play a vibrant role as the world's leading specialist insurance and reinsurance market."
Lloyd's chairman John Nelson also acknowledged there were challenging times ahead but that Lloyd's was in 'a robust financial position, well capitalised and well reserved to face the future.'
"With an expanding international footprint across Asia, Latin America and the Middle East, Lloyd's influence and relevance as a global force for effective risk management has never been stronger," he said.
The market also highlighted it had continued to show long-term economic strength with an A rating from AM Best, A+ from Standard & Poor's and AA- from Fitch.
"This demonstrates Lloyd's excellent underwriting oversight, and continued investment in risk and exposure management practices as part of Solvency II," it said.