Local underwriter lands deal with global insurer | Insurance Business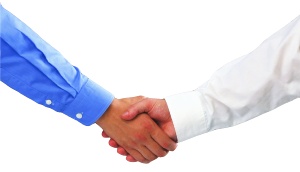 Ironshore Australia
has landed an agency agreement with the Australian branch of International Insurance Company of Hannover to underwrite its mergers & acquisitions insurance business for Australian and New Zealand.
The agreement will provide M&A clients and brokers with the enhanced strength of Ironshore's Pembroke Lloyd's Syndicate, with a Standard & Poor's rating of A+, combined with Inter Hannover's balance sheet, which is rated AA- by Standard & Poor's.
Ironshore Australia has been writing M&A insurance since 2011 with an established market leading team within the region.
"This agreement offers the regional M&A market access to diversified and highly rated capital, which can be accessed locally for all M&A insurance needs," said
Katherine Simmonds
, executive director, Ironshore Australia.
"Ironshore Australia's agency agreement with Inter Hannover in Australia leverages our unique expertise in the M&A insurance market to work with global carriers that have an appetite for supporting niche specialty insurance products."
David Rogers, managing director of Ironshore Australia noted that "it is Ironshore's intention to pursue further expansion opportunities with these types of agency agreements".
Last month Ironshore revealed it had created a new
marine unit
to focus on fine art, specie and cargo insurance.