Local underwriter teams up with international insurer on commercial products | Insurance Business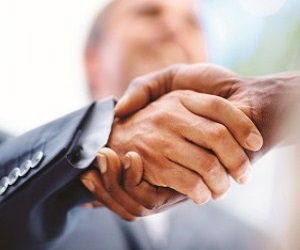 Underwriting agency Protecsure has teamed up with Chubb to deliver three new online marine transit products.
Brokers will be able to access annual accounts, single transits and household removals products on the underwriting agency's website, which provides a tailor made end-to-end solution for quoting, underwriting and binding.
"We are excited to be launching these new products as we believe there is an opportunity for a simple on-line solution for marine transit risks," Protecsure managing director Tony Mitchell said. "We have followed the philosophy of our general property and liability products in removing the complexity from these products and making it easy to place this business, even for inexperienced brokers.
"Combined with competitive rates and broad policy coverage, these new products take the hassle out placing marine transit risks for small and medium-sized businesses."
Chubb Insurance Co. of Australia's managing director, Mark Lingafelter added: "We have had a successful 15 year partnership with Protecsure and have received positive feedback over the years from brokers that rely on Protecsure's system to access Chubb's small property and specialist tools policy. We are excited about offering brokers the option of quoting and binding small and medium transit and marine risks through Protecsure's proven online platform."