Macquarie announces post-acquisition reshuffle | Insurance Business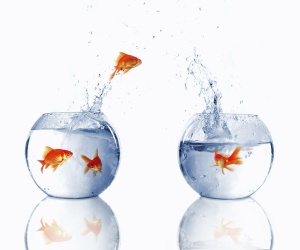 Following the recent announcement of an agreement to acquire GE Capital's Pacific Premium Funding business, Macquarie Premium Funding has announced a new leadership structure.
After five years as CEO of Macquarie Premium Funding, Gary Seymour has announced his intention to hand the leadership reins over to Stuart White, who has been the managing director of Pacific Premium Funding since 2008, and will become the new CEO of Macquarie Premium Funding, subject to the acquisition completing.
"This is a new chapter for Macquarie Premium Funding and to have a successor with such experience and of such high calibre is great for the team and for the business," said Seymour
"I will continue to work closely with the business, supporting Stuart and the team throughout the transition period and ensuring Macquarie Premium Funding is positioned for continued success."
Speaking about the acquisition and the direction he is looking to take as CEO of Macquarie Premium Funding, White said: "Premium funding is increasingly integral to an insurance broker's offering, particularly in the current climate where cashflow is critical.
"Both Macquarie Premium Funding and Pacific Premium Funding have considerable presence in the premium funding market and bringing together the strengths of both businesses creates a great opportunity to further develop our offering for insurance brokers and their clients."
"Building upon the already strong platform of innovation will be particularly important as we move forward this year. We currently have a range of premium funding system enhancements in the pipeline and look forward to bringing these to market in due course."
The acquisition is subject to ACCC regulatory approval with the parties working to complete in early 2013 with the integration period expected to take up to 12 months. In the meantime, it remains business as usual for brokers and their clients.
---