Major brokerage EBM announces senior appointment | Insurance Business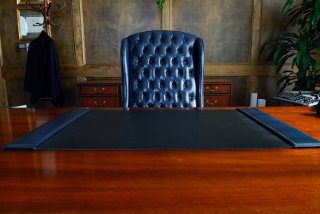 EBM Insurance Brokers has announced a senior appointment for its business as the brokerage looks to continue its growth across Australia.
The business has announced that Stephen Rinder has taken up a newly created role at the business of general manager – broking (East) and will be based in the Sydney office of the company.
In the role, Rinder will be responsible for the New South Wales, Queensland and Victorian markets.
Executive chairman of EBM, Alan Bishop, said the appointment of Rinder highlights the growth aims of the business as it looks to extend its national footprint.
"Stephen Rinder's broad experience and track record of success in the industry is a great asset in helping to further developing EBM's service and product offering reach into eastern states' market. He will also help to unify the activities of our offices on the eastern seaboard," Bishop said.
With over 25 years' of industry experience throughout Australia and in London, Rinder said that the opportunity this year to join EBM was too good to pass up.
"Working in the insurance industry over the years I'd heard many positive things about EBM, particularly its reputation for integrity – in the way it conducts its business and invests in the development of its people," Rinder said.
"EBM is also known as being a very successful operator in the broking industry since the 1970s and is a market leader in a number of areas.
"When the opportunity came up to join the EBM team, those factors made it very attractive. I am very excited about taking up the challenge to grow the businesses in New South Wales, Victoria and Queensland."
RELATED ARTICLES:
Brokerage unveils new leadership team
Brokerage announces appointment aimed at gap in market