Major insurer appoints new chief claims officer | Insurance Business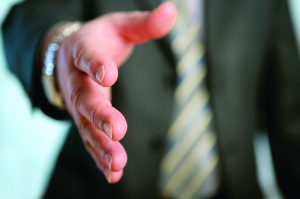 Zurich Financial Services has appointed Daniel Franzetti to chief claims officer to oversee the general insurance claims business.
Franzetti will report jointly to CEO Daniel Fogarty and also the recently appointed regional chief claims officer, GI Asia-Pacific (APAC), Duane Perkins. Perkins will be relocating to Hong Kong and will take over from Steve Bauer who has been serving as interim regional CCO for APAC since August 2013.
In a career that has spanned 17 years with Zurich, Franzetti most recently led the claims technical shared services - ZNA Claims team in North America as senior vice president. Prior to this role, he was head of global claims vendor management for Zurich's global general insurance practice.
He said of his new role: "I am really looking forward to this next challenge in my career. Our Australian Claims operation has a wonderful reputation for delivering on our promise to our customers. I am absolutely thrilled to be given the opportunity to lead this outstanding organization," says Daniel.
Fogarty said Franzetti brings a wealth of knowledge and expertise having worked in a number of critical leadership roles leading claims teams in North America.
"While highly regarded in industry circles, not only is Daniel focused on the market-facing side of our business and ensuring Zurich's claim service remains a key part of our customer value proposition, he is also deeply committed to fostering a culture dedicated to employee engagement and development."
Perkins himself has held numerous roles within Zurich, including senior vice president of claims services for Zurich in North America.
"This is an outstanding duo, bringing the very best of Zurich Claims experience for the benefit of our customers," Fogarty concluded.