Major insurer BHSI expands in Australia | Insurance Business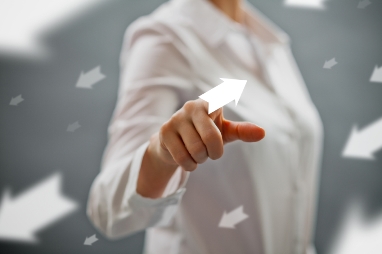 Berkshire Hathaway
Specialty Insurance has unveiled two new senior appointments that will join its business as the company expands its offering in Australia.
The company, which made its debut in the Australian market last year, will now offer four new executive and professional lines policies in the Australian market.
The business has also named Sami Jaghbir as senior underwriting manager, executive and professional lines in Brisbane and Richard Johnson as senior underwriting manager, executive and professional lines, in Melbourne.
The newly launched policies are; executive first directors and officers liability insurance, professional first financial planners professional indemnity insurance, professional first asses manager liability insurance and professional first civil liability insurance.
Cameron McLisky, head of executive and professional lines, Australasia for BHSI, told
Insurance Business
that the expansion of the executive and professional lines business and of BHSI itself is far from over.
"The Executive and Professional Lines team has been writing business in Australia since April of 2015, and the launch of these products underlines the progress we have made in that time," McLisky said.
"We have had tremendous support from our brokers, and the E&P team now numbers 9 underwriters across Sydney, Melbourne and Brisbane. We intend to become one of the leading primary insurers in the E&P lines market, and to do so we need to provide flexible, innovative products backed by the best people.
"This is the first of what we hope will be many such announcements to the market.
"Absolutely we will continue to expand," McLisky continued of BHSI itself.
"We will continue to launch new products from the existing teams – the Executive and Professional Lines team is a good example so expect to see a number of new wordings released throughout the year.
"In addition we will be entering a number of new lines of business, with plans well advanced."
Jaghbir joins the business after five years at
Vero
where he was, most recently, underwriting manager NSW/ACT, professional and financial lines with previous experience at
Marsh
, Promina, Citibank and Pfizer.
Johnson joins BHSI after 18 months with
Catlin Australia
, where he was financial lines manager for Melbourne, he has held a number of positions in Australia and London with international player
AIG
.
McLisky noted that 2016 is shaping up to be a big year for the recently launched insurer as they look to continue to develop their business in Australia.
"We will be a bigger business – more underwriters and claims staff, more products launched, new lines of business entered into," McLisky said of the 2016 plans for the business.
"But we will retain an intense focus on building deep client relationships, on continuing to spend a significant amount of time recruiting the best people, and on the culture and values that have been the foundation of our success elsewhere in the world.
"It isn't often that an opportunity presents itself to start an insurance company with the pedigree of Berkshire Hathaway, so the BHSI team are all incredibly excited and motivated to make the most of 2016 and beyond."