Major insurer IAG announces new appointment | Insurance Business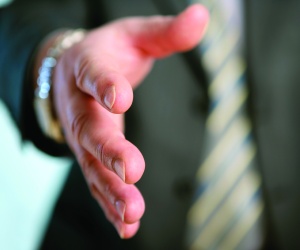 IAG
Labs,
the recently created innovation hub of IAG
, has announced a new appointment to help improve its digital offering.
Peter Bonney has been added to a newly established disruptive technology and architecture role for the innovation business and joins the insurer from
Deloitte
where he has been a technology director for Deloitte Digital in Sydney for seven years.
The new role will see Bonney take on a key leadership position within the digitial and technology team at IAG Labs and will report to IAG Group chief information officer, Claire Rawlins.
Rawlins said that the move to bring in an experienced digital professional will prove to be of great benefit to the business.
"Peter is recognised globally as a skilled and forward thinking digital leader. He brings a wealth of knowledge to IAG, with significant experience executing large scale digital transformation strategies," Rawlins said.
With the pace of change in digital markets a key point for future growth both inside and outside of the insurance industry, Rawlins said that IAG's continued focus on digital platforms will have great benefits for customers.
"Digital technology is enabling us to adapt to our customers' changing needs faster than ever before. Peter's role will be pivotal in introducing new digital architecture and leveraging emerging technologies to ensure we keep ahead of the external environment."
Bonney said that he is excited to join the company and will look to continue to develop the suite of products IAG Labs has to offer.
"It's incredibly exciting to join IAG at a time where digital innovation is at the top of the business agenda. IAG Labs has proven to be a successful incubator for game-changing insurance products and there is tremendous potential to continue to disrupt the market," Bonney said.
"I'm looking forward to leading a passionate team of innovators to identify new opportunities for leveraging digital technology to better serve IAG customers, shareholders and employees."
IAG Labs will look to continue to build on its presence in the industry following the release of
two
innovative
new covers
earlier this year