Major player in broker acquisition | Insurance Business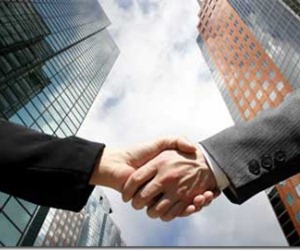 Arthur J Gallagher has continued their expansion into the Australian market with the acquisition of Blue Holdings Group.
The Brisbane-based broking and insolvency business follows in the recent rebrand of
OAMPS
and
AJG's acquisition of Instrat Insurance Brokers
.
Blue was established in 2005 and offers general insurance broking services and features what
AJG
are calling a "market-leading insolvency operation" called Blue Insolvency.
Blue operates nationally and has offices in Brisbane, Sydney, Perth, Townsville and Melbourne and will be integrated into the AJG business in due course according to the company.
Richard Smith, CEO of Blue Broking said of the deal: "We are thrilled to be joining Gallagher at such an exciting time for both businesses in Australia. We have a lot to add through our knowledge of specific markets but also a lot to benefit from in terms of the global clout of the Gallagher group."
"We're really looking forward to the future for our people, our clients and our business as part of the Gallagher group."
Managing director of AJG Australia and New Zealand, Steve Lockwood, said the acquisition of Blue hails a strong 2015 for AJG as the business makes inroads in Australia.
"Blue will complement and expand our national broking footprint in Australia whilst bringing a new and valuable specialisation with its insolvency practice.
"Their strength in the Queensland market will be a great fit to our existing commercial and corporate businesses there, and their national capability in insolvency insurance for clients ranging from small business through to national enterprises will be a new niche area for us. We are pleased to welcome the Blue team of 45 to our growing Gallagher family of professionals in Australia.
"It's been a big year of change for our Australian operations and I'm confident we're well set up to be even more competitive and grow further as a bigger and stronger Gallagher organisation looking forward to 2015."
Last week, it was also announced that AJG underwriting agency
Pen Underwriting
had completed an acquisiton of
QBE
Placement Services for an undisclosed sum.