Major player JLT announces latest acquisition | Insurance Business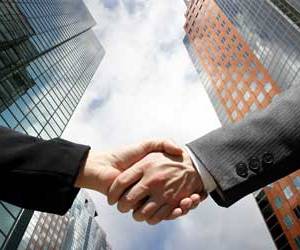 JLT Australia has announced its latest acquisition as the business looks to strengthen its presence in the occupational rehabilitation space.
The international business has acquired Workwise Occupational Health, Western Australia, which will join the WA branch of JLT's national Recovre network.
Workwise is a leading provider of occupational rehabilitation services in WA and works state-wide.
Leo Demer
, CEO of JLT Australia, said that the addition of Workwise to the Australian JLT portfolio will help develop the national network which was created last year.
"This is a strong, complementary addition to the network we created last year with the acquisition of Recovre," Demer said.
"The Workwise team run a very impressive business delivering positive outcomes for clients in Western Australia.
"We are happy to welcome them into our family, extending our reach and relevance to clients both in WA and nationwide."
Workwise CEO, Damian Broderick, said that JLT's investment in the business opens up doors for clients and staff and will help the business boost its presence across Western Australia.
"JLT's investment in Workwise creates a fantastic opportunity for our clients and for our people," Broderick said.
"By combining our specialist capability and market-leading consultants with JLT's world-class risk management expertise, we create an exciting new potential to build our business in Western Australia.
"That's a great outcome for the insurers and clients we serve, and the families whose lives we change."