Major player Zurich expands in Australia | Insurance Business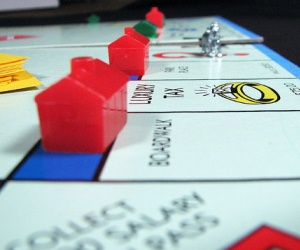 Zurich
has announced the establishment of a new credit and political risk operation to be based in Melbourne.
The new presence will help add to the global footprint of the key risk at the business as the company looks to strengthen its ties in the Asia Pacific region.
The company now has 15 credit and political risk offices across the globe with one already based in Sydney.
Clive Mok will lead the new operation in Melbourne having worked for eight years in the Hong Kong office of the international insurer.
Mok has more than two decades experience in the industry experience with
QBE
and Gerling and Giles Crowley, executive general manager, Zurich Global Corporate, Australia & New Zealand, noted that the increased presence of Australia on the global stage led to the move as the company looks to back outward looking Australian businesses.
"As the pace of globalisation increases and our customers expand into many emerging markets, we are seeing a much greater demand from our customers to protect their investments and manage their risks," Crowley said.
"Clive's appointment in Australia will enable us to meet the increasing demand in this space and give us full-time capability in Victoria as we look to grow the credit and political business in the Australia and New Zealand markets in 2016."
Jim Thomas, head of Zurich's Credit & Political Risk group, noted that the growth of the business echoes the growth in the need for coverage around the world as risk remains at a high level.
"The threat of political risk to firms has rarely been greater than it is today," Thomas said.
"Major political change is happening with more frequency and severity, and it is no longer confined to a few regions of the globe.
"These moves will enhance Zurich's position in the marketplace and allow us to better serve customers in Australia and in emerging markets."