Major underwriter announces expansion | Insurance Business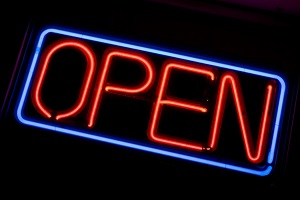 Solution Underwriting has announced that it has opened a Sydney office and will continue its expansion over the coming 12 months.
Based in Melbourne, Solution has opened an office in the Surry Hills area of the city and has announced that Stefani Klarin will be the first new hire as marketing manager.
Rhys Mills
, managing director of Solution, said that the new office is just stage one of their expansion plans for the year ahead.
"Geographically and product wise we are looking at some further growth for this year," Mills told
Insurance Business
.
The Sydney office will give Solution a northern base which will allow brokers to deal with the company face-to-face.
"Sydney is the next most obvious expansion point for us purely because of the size of the market and we've been looking at setting up an office there for quite some time and, I suppose, the timing was right and the right person came along in Stef and we got to the point where we made the decision that it was a great time to do it," Mills continued.
"We want to be able to provide the brokers that we deal with in New South Wales and Queensland with the continued excellent service that we have and there is no better way to do that than by having somebody on the ground that can see them and help them and speak to them and go out and visit them, most importantly, when they need that sort of contact."
The Sydney and Melbourne offices will present a "consistent approach" according to Mills and the office will be adding to its staff in the "very near future".
"It'll be a consistent approach in terms of the products we offer across Solution Underwriting and it'll be a consistent underwriting approach as well.
"We like to keep things as straightforward and as consistent as possible so brokers understand what we do and how we do it and, most importantly, who they can call to speak to when they need help."
Mills believes now is the right time for Solution to make its expansion and believes that the current soft market will not hamper the growth of the company.
"I guess we don't really see it as a trough at the moment," Mills said.
"We are experiencing great growth,
we put on Glenn Eason a couple of weeks ago
, we opened up our Sydney office so we are very optimistic I suppose.
"We've been going for almost five years now and we've just been absolutely thrilled with the growth that we've achieved in that time. It's been organic growth, it's come about by hard work and looking after our brokers.
"I can understand there is a bit of a trough but we've been fortunate enough that we've continued to be able to provide the service we provide and we've been able to buck that trend to an extent."