Neuron launches first-ever third-party insurance for rental e-scooters | Insurance Business Australia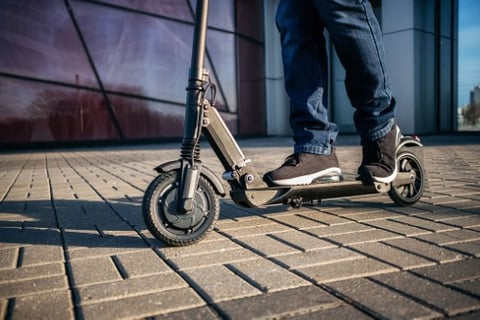 Rental e-scooter company Neuron Mobility (Neuron) has launched the first-ever third-party insurance for rental e-scooters in Australia and New Zealand to ensure that riders will be covered for liability to third parties during their journey.
According to Neuron, the extended coverage will complement the company's existing AU$20 million public liability insurance and personal accident insurance, giving riders confidence in the event of an accident while riding.
"The provision of third-party rider liability insurance goes well beyond what is required by law and further demonstrates our commitment to operating in the safest, most responsible way," Neuron said in a statement.
Neuron stated that introducing the new third-party insurance was crucial to improving the e-scooter industry in Australia and New Zealand, bringing the level of protection associated with Neuron's service similar to more traditional transport modes.
The new third-party insurance is part of Neuron's safety initiatives for Road Safety Week that ran from May 17 to 23. It also coincides with the launch of a city-specific in-app Safe Rider Quiz, which promotes responsible riding and rewards users with a $5 credit towards their next trip.
"[The new product] is also supported by a range of in-person ScootSafe activations in every city that involves 'Safety Ambassadors' engaging one-to-one with riders and the general public to educate and highlight the rules and top safety guidelines for riding an e-scooter," Neuron said.