New insurance app tailor made for brokers | Insurance Business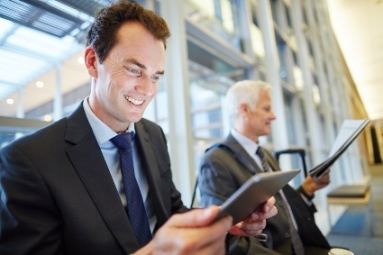 Brokers can now have their clients' insurance policies at their fingertips, thanks to a dedicated new app and online portal.
Employers Mutual has launched its first dedicated insurance broker app along with the latest version of its online portal EMpower which it says will provide brokers and Employers Mutual customers with increased convenience and self-serving capabilities.
Speaking at the 2016 Steadfast Conference, Mark Coyne, Employers Mutual CEO says the EMpower app marks an important step forward for the industry.
"We believe the EMpower app represents a significant leap in self-service, delivering our broker partners and customers alike increased performance, functionality and convenience."
The app, which is now available online or from the Apple store or Google Play, gives brokers and customers with policies in NSW 24/7 access to view policy and claims information, lodge injury notifications, update their policy information, request quotes, renew policies and more.
Employers Mutual's chief information officer Marc Diffey has the response from brokers who took part in the extensive product trials has been overwhelmingly positive so far, with one broker commenting on how handy it was to receive a Certificate of Currency for their client instantaneously.
"It's these features which make a big difference to the efficiency gains our customers are seeking, and what motivates us to find ways to help our customers do more," he said.
Brokers and employers with Employers Mutual can now access the online portal at
www.employersmutual.com.au
or download the Empower app via the Apple store or Google Play.