NIBA boss calls on brokers to fix image problem | Insurance Business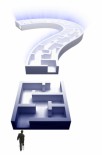 Insurance broking doesn't have a negative image, according to National Insurance Brokers' Association (NIBA) CEO Dallas Booth – rather, it too often has no image at all.
In an interview with Insurance Business TV, the NIBA chief argued that this needs to change, with brokers and the organisation raising public awareness around the role of intermediaries.
"The extent to which there are negative stereotypes or negative comments is due to a lack of knowledge and information," Booth told Insurance Business TV. "There are very few examples of people who have used brokers and have come off with a poor view of what they do.
"The challenge for NIBA is to break through the group of people who do not know what brokers or what they provide."
Booth also highlighted the "vital" role social media can play in the industry but warned it is a double-edged sword.
"It can have a negative impact. It is very easy to spread a message – informed or ill-informed like wild fire. Brokers must be aware of that."
However, social media does have its benefits, Booth said. "It is an easy way to communicate a good message and for small business like brokers, it is an easy service to market their firms."
Hear more of Booth's thoughts on the image of the insurance industry on Insurance Business TV.