NIBA College opens enrolments for 2015 Diploma Workshop | Insurance Business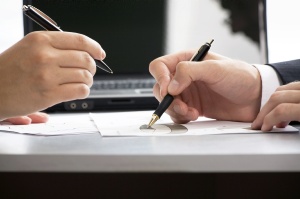 NIBA College is now enrolling students for the 2015 Diploma of Insurance Broking Workshops it will be running around the country.
A series of 3-day Diploma Tier 1 and Diploma Block 2 workshops will be held in Perth, Brisbane, Sydney and Melbourne starting in February 2015.
Describing its Diploma of Insurance Broking as "the benchmark in broker education", NIBA College says students can be confident they will come away from the experience armed with all they need to become more capable professionals.
Students earn 20 CPD points upon successful completion of their assignments.
The cost of Block 1 (Tier 1) workshops is $1950 (NIBA members) and $2435 (non-members). The cost of Block 2 workshops is $3270 (NIBA members) and $4085 (non-members).
And students who enrol are eligible for the
QBE
-sponsored Student of the Month Award. Winners then become contenders for the Student of the Year award.
Those interested in obtaining further details or enrolling can contact NIBA College's Qualifications Adviser by phone on (02) 9459 4307 or email at qualifications@nibacollege.com.au.