NIBA joins forces with insurer on training scheme | Insurance Business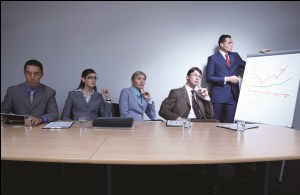 The National Insurance Brokers' Association's NSW young professionals committee has launched a set of presentation skill workshops in conjunction with Vero.
The four workshops, designed to help both brokers and insurers, will take place throughout July and August and are designed to give industry professionals the competency and confidence to succeed in their own career by boosting their capabilities in networking at events, communicating with impact, one-to-one presentation skills, and taking part in a boardroom presentation practical exercise.
The National Institute of Dramatic Art, and Nikki Heald, Corptraining will deliver the Vero-sponsored presentations.
"The Vero NIBA presentation skills program was established to enhance the level of presentation & communication skills of our industry," said committee vice chairman, Andrew Faber. "By furthering these skills, we as an industry will be better placed to communicate and demonstrate our value to clients and the wider business community."
Program dates:
16 July 2013 Program launch and networking session
30 July 2013 Communicating with impact session
15 August 2013 One- on-one presentation skills
29 August 2013 Boardroom presentation practical exercise and program close
For more information on the workshops, contact Faber on 02 8436 9201/ Andrew.faber@mga.com