Partnership cemented for another five years | Insurance Business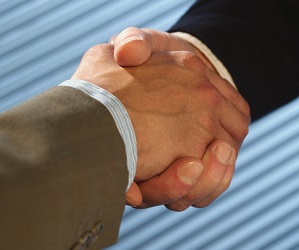 Australia's travel insurance market will continue to be dominated by the partnership between Cover-More and underwriter, Great Lakes.
In their most recent analysis of the Australian travel insurance market, research company IBISWorld reported that Great Lakes and Cover-More command a 45.7% share of all travel insurance written in the country – significantly higher than other industry players.
Based on policy numbers, the research company stated that close to one in four Australian leisure travellers heading overseas purchase travel insurance policies through Cover- More, giving Cover-More an unrivalled leadership position in travel insurance distribution.
The two companies have announced the extension of their partnership for another five years.
Cover-More first entered into a long-term underwriting arrangement with Great Lakes in 2009 for their Australian, New Zealand and United Kingdom operations.
Peter Shaw, general manager of Great Lakes, said, "This is a business partnership of genuine mutual benefit and we have been extremely pleased with both the strong growth and the underwriting performance of the Cover-More portfolio."
The renewal of the partnership will also be about expanding into markets where there is strong mutual benefit, says Cover-More Group CEO Peter Edwards.
"Given Great Lakes is part of one of the world's largest and most trusted insurance groups, we see them as a highly desirable partner for our next phase of growth. With Cover-More's specialist focus on travel insurance and medical assistance, and our aspirations to shape key markets of interest, we believe the partnership makes a great deal of commercial sense," Edwards said.