PwC names new financial services leader for Australia | Insurance Business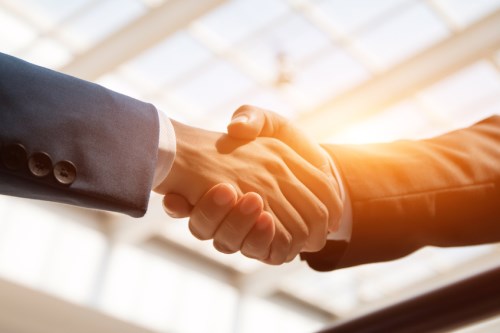 PwC Consulting (PwC) has appointed Tom Gunson as its new financial services leader for Australia across its consulting, assurance, and financial advisory businesses.
Over the last seven years, Gunson has been the lead relationship partner for PwC's financial services clients and an active member of the firm's financial services practice, helping them and other clients deliver outcomes on some of their most significant and complex problems.
In August 2014, Gunson rejoined PwC Australia as a partner after completing a three-year secondment from PwC UK, where he had been a partner in the consulting practice for over 14 years.
In his new market-facing role, Gunson will be responsible for identifying and understanding the key priorities of PwC's current and emerging financial services clients in Australia and ensuring that the right skills and talent are in place to help them grow, build trust, and deliver sustained outcomes. The firm also expects him to ensure that solutions and outcomes delivered for clients are digitally enabled.
Commenting on his appointment, Gunson said: "I'm honoured to be given the opportunity to lead the financial services practice and work with a diverse and passionate team of over 1,500 financial services professionals across the breadth of our consulting, assurance, and financial advisory businesses.
"With our economy rebounding and a sophisticated financial services sector with renewed purpose, the financial services sector will be pivotal and well-positioned to help drive the rebound and the growth ahead as we emerge from the pandemic and the significant challenges it has posed. This creates opportunities for our clients to deliver on their purpose via digitally enabled human interactions powered by partnerships. I'm keen to continue contributing to our clients' success and to the integrity of Australia's financial system by leveraging the best of our local and global capabilities and digital assets."
Read more: PwC commits to achieving net-zero greenhouse gas emissions
Gunson will replace Julie Coates as the financial services leader for PwC Australia. Meanwhile, Coates will take on the role of business markets leader for consulting, global relationship partner, and the global platforms Leader.
PwC Australia consulting leader David McKeering commented: "Tom brings a wealth of knowledge and global connections to this role, and I am personally looking forward to the brand-defining impact he will make in the financial services market.
"I also want to thank Julie for her leadership of our One PwC Financial Services Industry over the last five years. Her dedication and passion has driven the growth and success of the financial services industry, and I look forward to continuing to work with her in her new role."
PwC also appointed Sam Garland as its new banking and capital markets Leader in Australia within the financial services practice.