QBE Insurance recommits to partnership deal with NSW Swifts | Insurance Business Australia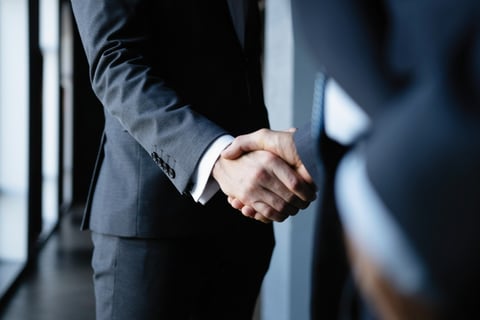 The NSW Swifts has announced that QBE Insurance – one of the club's principal partners – has recommitted its partnership.
The new deal will see QBE Insurance extend its partnership with the NSW Swifts for another three years. Together with the new three-year commitment, the insurer and the netball team will have maintained an 18-year partnership.
QBE Insurance will support the Swifts at National Netball League level, as well as through the QBE Swifts Academy and other community initiatives.
"Our long-term relationship with the Swifts recognises the positive impact this sponsorship has on our community and women's sport," said QBE Australia Pacific CEO Sue Houghton. "This reflects our business philosophy of creating and nurturing partnerships and our enduring support for netball and the club."
Houghton added that through the partnership, both QBE and the Swifts are "creating more pathways to success through programs and initiatives which are inspiring young people, on and off the court."
"While Australia is now rightly recognising and riding a wave of female team sport success, netball has led the way for a long time and QBE were one of the first companies to recognise the positive impact that supporting teams like the Swifts could have... and that should always be recognised," said Swifts head coach Briony Akle.
"QBE have always respected and recognised netball and the Swifts' place as pioneers when it comes to women in sport and in my time as head coach they have been exceptionally supportive and keen to understand how they can help us build on the world- class pathways and structures we have today, many of which they have directly supported."
"QBE's logo has had pride of place on the Swifts dress since 2008 when the club rebranded from the Sydney Swifts to the NSW Swifts, so to say that they are part of our fabric would be an understatement," commented Swifts executive general manager Kath Tetley.
"They are the longest-serving principal partner of a club in National Netball League history and their support has been key to the club reaching five Grand Finals and winning three Premierships since the partnership began."