QBE IT leader named finalist in Women's Agenda Leadership Awards | Insurance Business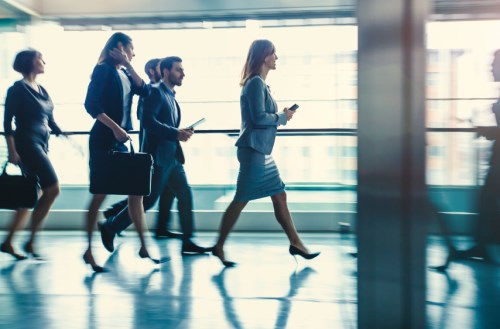 QBE
Australia's head of technology for its corporate partners and direct business units has been selected as a finalist in the Women's Agenda 2016 Leadership Awards, which celebrates emerging leaders who are disruptive, inclusive, and inspire growth.
Helen Longland has been nominated for her work managing large project teams, promoting agile delivery methodology, and leading the implementation of an end-to-end policy, billing, and claims platform that has improved QBE's retention and renewal and massively increased online sales.
QBE said Longland's leadership has encouraged innovation and inclusivity which helped create engaged and motivated teams. She has also shown genuine interest and care in her team members, as well as commitment in working with fellow women who are interested in taking on leadership roles, developing their capabilities, and raising their confidence and profiles.
In addition, Longland has helped improve the knowledge and expertise of many IT professionals by speaking at external conferences and events in Australia and abroad.
Tony Forward, QBE Australia's chief information officer, said Longland greatly deserves the nomination: "Helen has been the primary leader of the largest technology project undertaken by QBE in the past four years. Whilst, this was led by technology, it impacted so many parts of the business and Helen's leadership undoubtedly contributed the overall success of the project."
"QBE is committed to the development of women in senior positions and we are incredibly proud of Helen in receiving this external recognition from one of the country's leading women's media platforms and wish her all the best in the final," he said.
When asked how she was disruptive, inclusive, and inspiring growth, Longland replied: "By being me! I am a senior woman in a traditionally male-dominated profession [IT] in an industry traditionally led by men [insurance]. I am disruptive and diverse!"
The winners for the Women's Agenda Leadership Awards will be announced on 5 October 2016.
Related stories:
icare announces 2016 CASE Award finalists
Australian Insurance Industry Award winners announced