Queensland cyclone claims are all worth thousands of dollars, Bundaberg broker finds | Insurance Business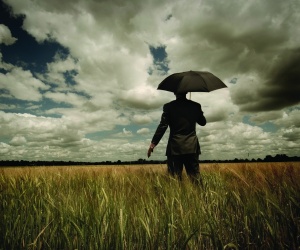 As floods continue to rip through Queensland, Bundaberg brokers are still receiving claims worth thousands of dollars for the damage caused by cyclone Oswald which devastated homes and businesses earlier this month.
Bundaberg intermediary Northwest Insurance Brokers today told Insurance Business it was still receiving many claims from Oswald.
Owner and manager of the broker, David Coe, said the company had received more than 700 calls in just three weeks. The claims are roughly 30% domestic, 40% commercial and 30% agricultural. The largest claim is a commercial claim worth $400,000, as the policyholder's entire livelihood was destroyed.
"Initially, it was people whose property had been damaged by floods, but now those policyholders with storm damage are getting in contact.They knew we were busy dealing with people who had lost their homes and livelihoods and wanted to wait until much of that was sorted before getting in contact," he said.
Speaking of the latest weather events, he added: "It's just incredibly wet right now. The weather warning for Burnett river is low so we haven't been terribly affected."