Real time technology to deliver million-dollar savings for industry | Insurance Business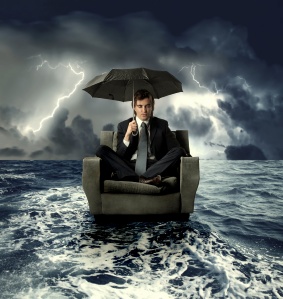 Australian insurance companies could save millions of dollars by adopting cutting-edge mapping technology to deal with the impact of natural disasters in real time, according to a spatial industry expert.
Esri Australia Principal Consultant Gary Johnson said Geographic Information System (GIS) technology should be used during significant disaster events to deliver cost-effective, high-quality customer service.
Speaking at the FST Future of Insurance Conference in Sydney, Johnson said globally, insurance companies were already using the technology during crises such as hailstorms, cyclones and bushfires, to instantly identify potential damage and resulting claims.
"For example, US company Amica Mutual Insurance uses GIS technology to quickly calculate exposure during natural disasters and rapidly respond to high claim volumes."
"By mapping and analysing information such as real-time weather feeds, emergency updates and policy holder information – GIS technology can quickly provide insurers with a highly accurate estimate of potential claims, as an event unfolds.
"Previously, it may have taken days, or even weeks, to gauge the impact of a large-scale disaster on an insurer's portfolio. This technology has the potential to completely transform Australia's insurance sector – as the quicker an insurer can respond to claims, the faster people can rebuild and get on with their lives."
Johnson said using GIS technology to hasten the claims process during critical incidents was just one example of how insurance companies could use intelligent mapping to increase the efficiency of their operations.
"From a marketing perspective, mapping analysis can pinpoint low-risk areas where insurers can target potential policy holders with more affordable quotes – thereby expanding market share while reducing their exposure to risk," Johnson said.
"Insurance companies can also develop further mapping applications to improve the efficiency of their business, from addressing issues of fraudulent claims to assisting with strategic planning.
"GIS technology has a role to play at every level of the insurance industry with solutions that benefit both insurers and customers."