Rental company rolls out liability cover across Oceania | Insurance Business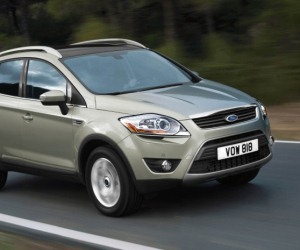 Self-insured Europcar has launched an all-inclusive liability cover for customers renting its vehicles after rolling out the product in Europe earlier this year.
GoZen is designed to give customers total peace of mind in case their vehicle was damaged or stolen, addressing some of customers' common concerns when hiring a vehicle.
"No one ever expects to damage their vehicle but – as we all know – accidents can happen," said Europcar Australia and New Zealand MD, Ron Santiago. "That's why we introduced GoZen – an easy-to-understand product that provides complete cover with zero damage liability. We want to provide our customers with the best rental car experience where they can enjoy their journey free of stress and worry."
Santiago said the product, which was unveiled in Europe earlier this year, was the company's most comprehensive and complete cover and now customers across Australia and New Zealand could benefit from the same peace of mind.
He also highlighted that the Australian and New Zealand version of GoZen would be available to drivers of any age – even those in the 21 to 25 age bracket.
"We are the market leader in Europe and we want to mirror that success in Australia and
New Zealand," Santiago said. "We want to be a trusted partner in our customers' travel experience where customers understand what to expect when they rent a vehicle from Europcar. By offering products like GoZen, customers can hire a vehicle and know they are completely covered, making the whole experience simpler and more enjoyable."
Customers are given the option to purchase GoZen cover when they book their rental vehicle. The product covers theft and damage and is the only product that includes full cover for damage to the windscreen, headlights and tyres.