Respected industry veteran passes away | Insurance Business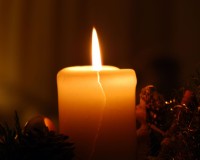 Robin Patchett, former director of Richard Oliver (ROI) and executive director of business risk at Willis, has passed away.
The respected industry professional battled illness for two years before he passed away in Melbourne last week, it has been announced.
Patchett, who also held roles with Ford and Mobil Oil before joining ROI in 1983, made the transition to Willis following a mid-90's merger and lead the international broker's risk management team until his retirement in 2012.
In an email to staff announcing the news, Willis CEO Tony Barber said that Patchett was an inspiration to those working alongside him.
"Robin was an affable man who related with people at all levels and across all cultures," Baber said.
"He was a knowledgeable person who was always willing to share his knowledge and experiences with his colleagues, many of whom he employed and who are still with Willis today. He was highly respected by his colleagues and was an inspiration to those that worked alongside him."
Patchett is survived by his wife and extended family.